Spring Fling Week is here! Don't miss my review of
Music Together
as well as CD giveaway I am hosting over at Blissful Kids. I am happy I can pass on some of the fun I have every week with my son at our Music Together class to you with a copy their awesome Family Favorites CD !
So click on the button and enter !
I was going to do President P for President's Day but my son associates Obama with O and when we started talking about President he kept saying O , Obama. So I switched gears saved the cut out pictures of President Obama for another day and grabbed some pennies.
Book!
There are a lot of President's Day books out there but most are boring and lifeless, which bothers the historian in me, there are so many exciting things to teach about history but luckily I found this one.
"President's Day"
by Anne Rockwell is a perfect introduction to presidents, some of their major accomplishments and some major points in American history. The story follows a class putting on a play and we learn about some of the most significant presidents as the children do. Very cute and age appropriate for older preschoolers.
Last night at dinner I asked my son what letter we should do tomorrow, he immediately said L. So I was thinking of more figurative things like love for valentine's day but that's hard for little guys to understand. My husband put down his fork and said "Ladder" well this morning at church, my son pointed at a ladder and remembering the conversation at dinner said " Ladder L !" So here it is !

Song!
I'm a big red firetruck, firetruck, fire truck!
I'm a big red firetruck , I come to the rescue!
My lights flash on and off, on and off on and off!
My lights flash on and off to say I'm on the way!
My ladders stretch way up high, way up high, way up high!
My ladders stretch way up high, up to the sky!
My hoses spray the water out, water out, water out!
My hoses spray the water out , until the fire's gone!
"The Little Fire Engine"
by Lois Lenski is a simple little book about a fire engine that goes to put out fires. Nothing special but every time my son sees it at the library he won't let it go. In 6 months we've taken it out 4 times. I think the bright retro illustrations ( it was originally published in the early 60′s) and the simple text is what makes it so appealin

g.

" Fire Engines" by Anne Rockwell is the current favorite at our house. I found it at a thrift store for twenty five cents and I am definitely getting much more than my moneys worth! It's a cute book with easy text and cute cartoon dalmatians as fire fighters. I particularly love that there is a fire boat in the book since we often see those around here. Cute book for fire engine lovers!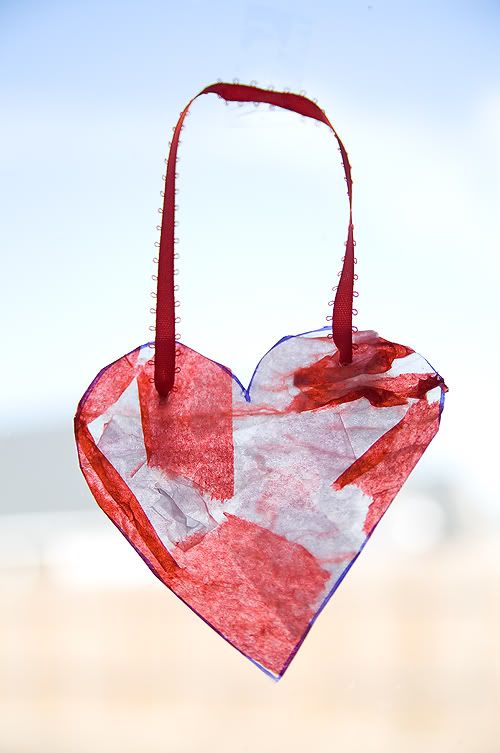 Katherine from Katherine D Photography was kind enough to share an adorable Valentine's craft ! If you have a chance and want to see some amazing pictures check out her photo blog, I wish I was closer to her so she could take some pictures of my little man!
Take wax paper, a marker, glue, water and colored tissue paper (red, pink and white).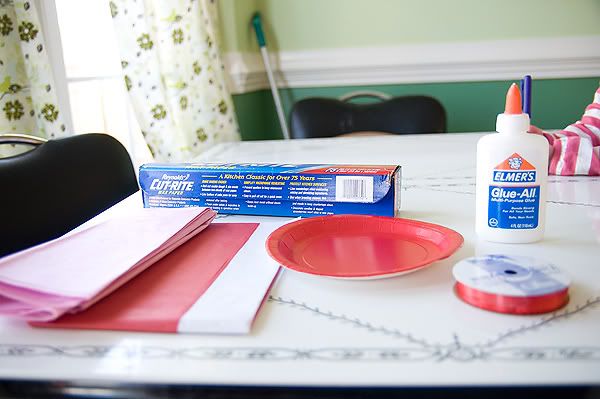 Mix equal parts glue and water on a paper plate.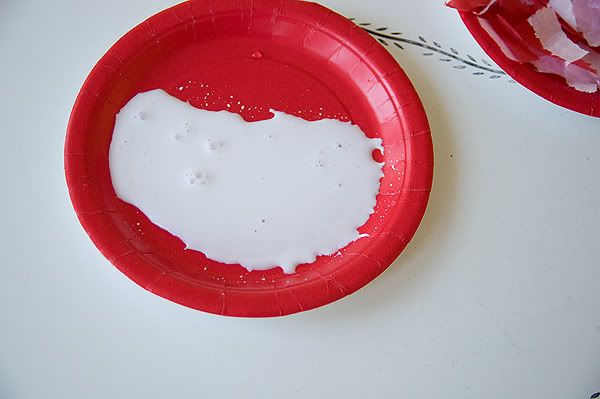 Then tear up small pieces of tissue paper.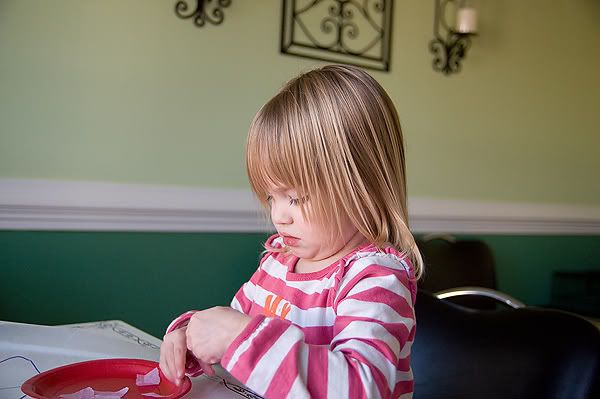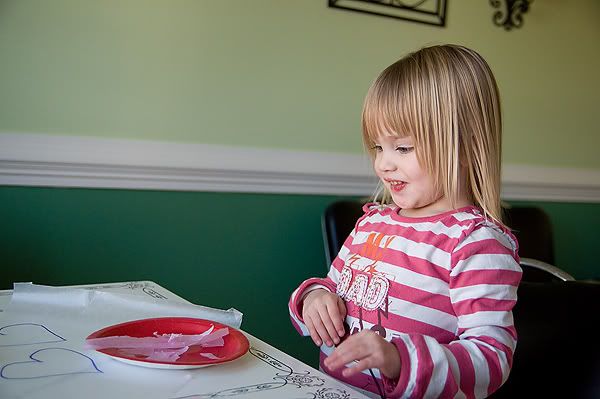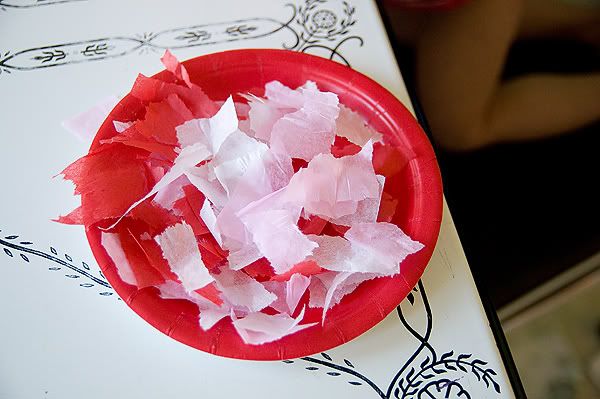 On the wax paper, draw a heart (or in our case, we drew hearts, this is our Valentine's exchange project)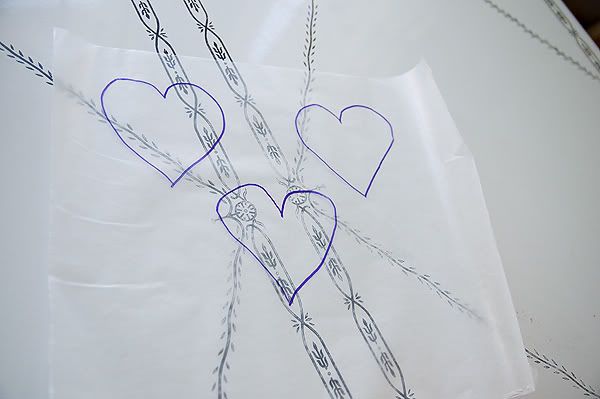 Dip the tissue paper into the glue/water mixture and then put it on the heart.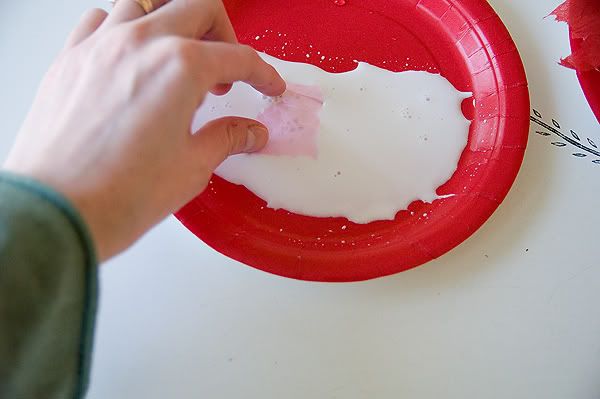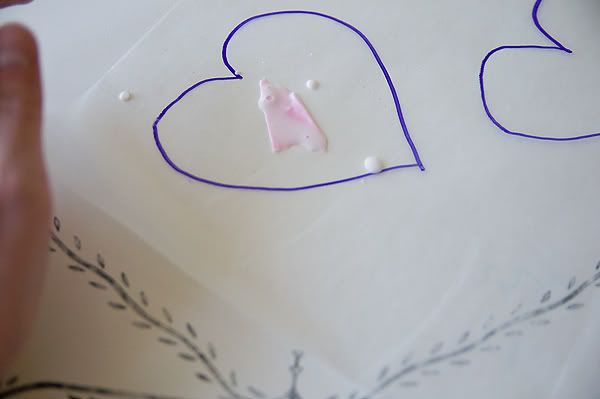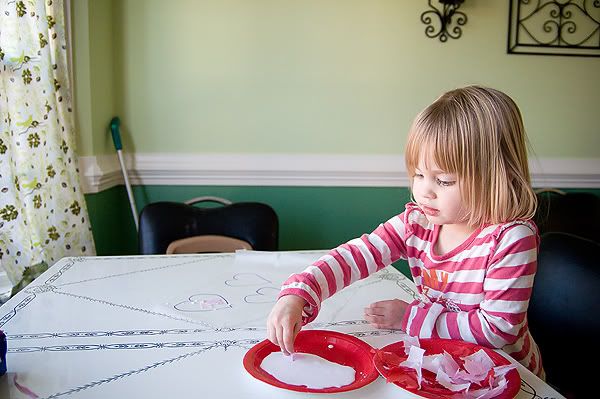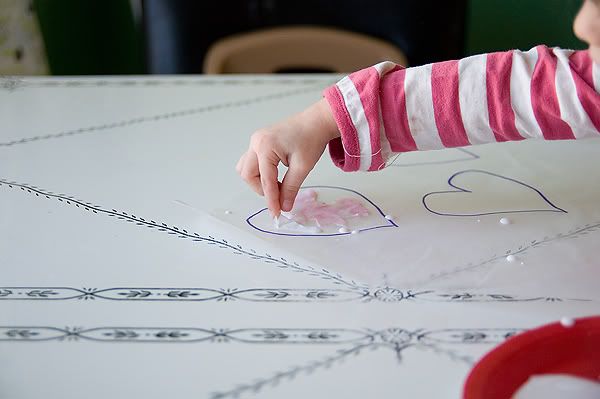 All the hearts done: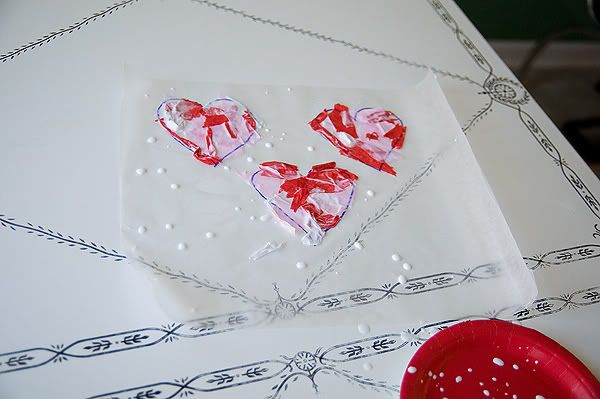 Once it's done, let it dry. I had to wait overnight and I put it on top of my dryer so that it would dry faster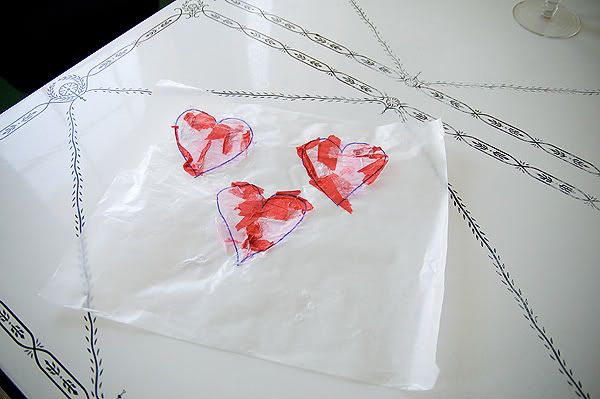 Cut out the heart shape, punch some holes in it and string up ribbon so it can be hung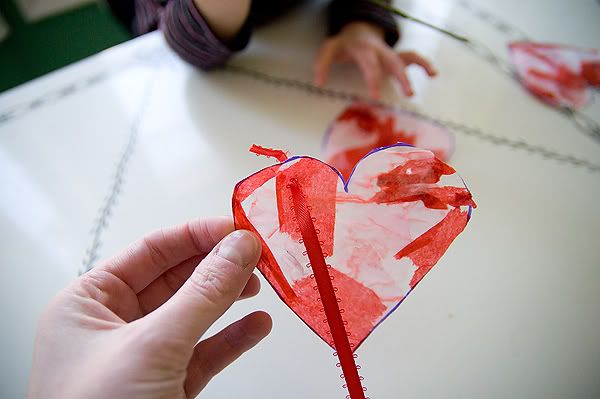 Caterpillar C !
There are so many children's books with caterpillars in them that they are very familiar to most young kids. I always aim to use something they immediately recognize so that I am reinforcing the letter's sound .
Books !
" Bob and Otto"
by Robert O.
Bruel
is a lovely story about 2 friends who must part ways , in this case because one is a caterpillar who needs to build a chrysalis and the other an earth worm who needs to dig deep into the ground. What I like about this book is that it goes on to explain that the earth worm's digging is vital for the trees to grow so that the caterpillar can eat the leaves and turn into a butterfly. I like the lesson about how we all play a part!

" The Crunching Munching Caterpillar" by Sheridan Cain is another story about a caterpillar who is not happy about his lot in life. There is a fair bit of language that some parents would object to. This caterpillar is often reminded that he is too fat to fly- so that poses a few challenges to parents like myself who are trying to instill healthy body images as well as using respectful words with others in our children. I have dealt with this book in two ways, first by saying that the caterpillar is getting fat but it's a good thing because he will be sleeping for a long time in his chrysalis and needs that fat to live. Also I have simply replaced fat with big, a word that is much less ugly to many people's ears.


For another fun bug activity head over to
for my weekly activity .Older Children will love it!