Rhyming is crucial to literacy. The ability to rhyme aids in the development of spelling and reading because it enhances
phonological
awareness which is the ability to recognize and play with sounds in language. It's also fun. For a post about silly poems I can't think of a better person to turn to than Jeffery
Duckworth
a dad, designer, poet, illustrator and puppeteer. It's fitting that his blog is called Duck of All Trades! His poems are gloriously funny , gross and kid approved! My 2 year old laughs at them and so do I! I hope this poem will inspire you to make up some silly rhymes today , your kids won't even know they are learning!

A Poem of Love

(To My Stinky Poo Mud-Pie)
By: Mr. Muffins with assistance from Mr.
Duckworth
From afar I've admired and watched you for long.
In my heart I now hear the most ghastly of song.
Your face is so ugly, like the Man they call Booger.
But Booger Man is boogery, you are pure sugar.
Your eyes are the greenest, as green as can be.
The green shade one turns when sick out at sea.
Your voice, oh how perfect! A racket to hear.
Like a laughing hyena who belches root beer.
I love how you smell; dirty socks in a pair.
There never has been a foul odor so fair.
But unlike dirty socks that split up in two.
Not a thing in this world could split me from you.
If you promise me love, I promise my all.
Together we'll be happier than Sasquatch is tall.
In me you can trust, so please do not worry.
Together we'll be happier than Sasquatch is furry.
If you knew I existed I'm sure you'd agree
Of the ugliest uglies, your choice would be me.
For in this land there's no monster so true.
Believe when I say "you're my nightmare come true."
For more awesome poetry, puppetry, and illustrations pop over to
Thank you Jeff!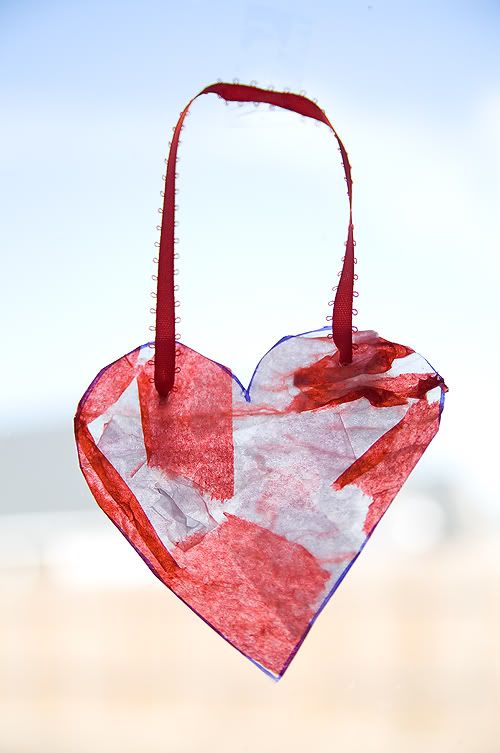 Katherine from Katherine D Photography was kind enough to share an adorable Valentine's craft ! If you have a chance and want to see some amazing pictures check out her photo blog, I wish I was closer to her so she could take some pictures of my little man!
Take wax paper, a marker, glue, water and colored tissue paper (red, pink and white).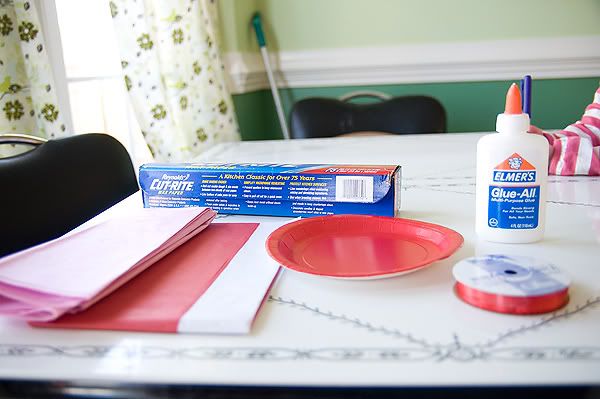 Mix equal parts glue and water on a paper plate.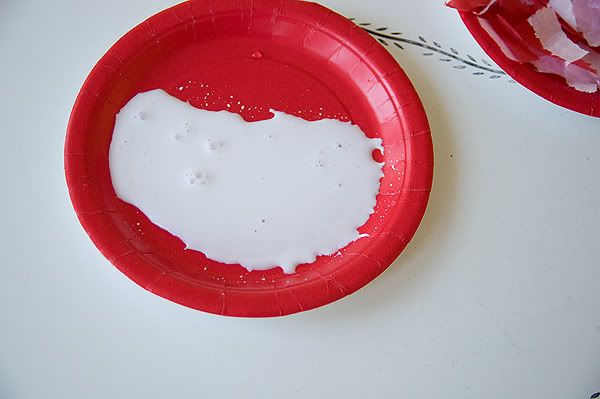 Then tear up small pieces of tissue paper.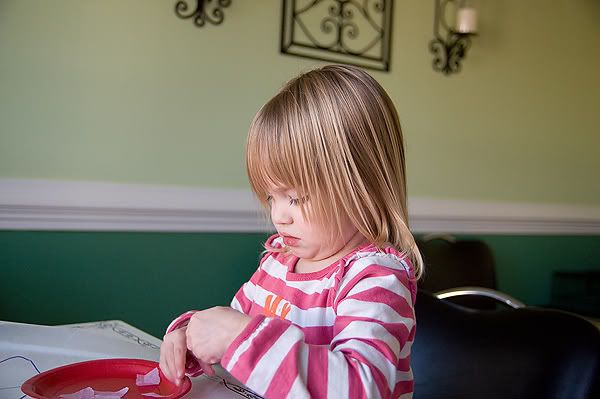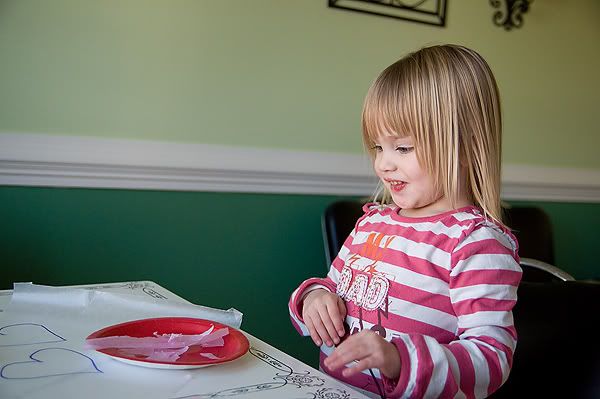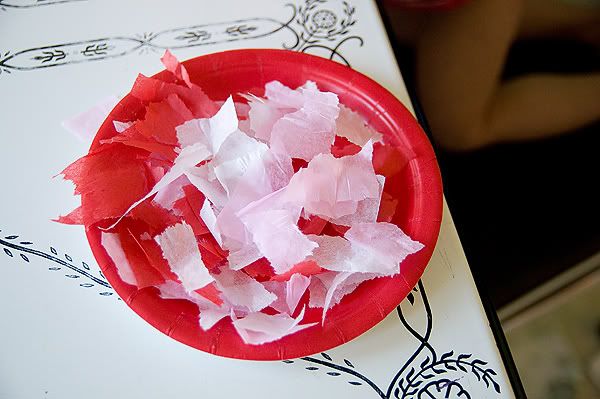 On the wax paper, draw a heart (or in our case, we drew hearts, this is our Valentine's exchange project)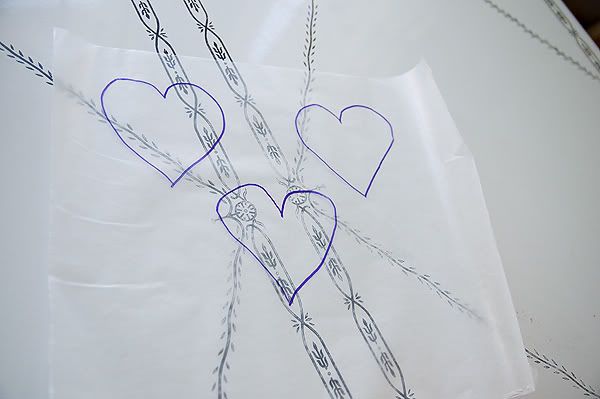 Dip the tissue paper into the glue/water mixture and then put it on the heart.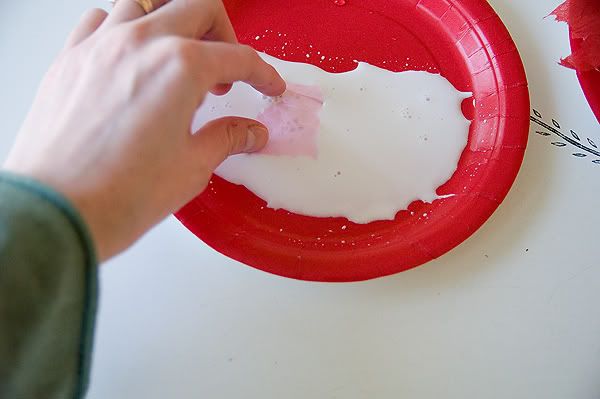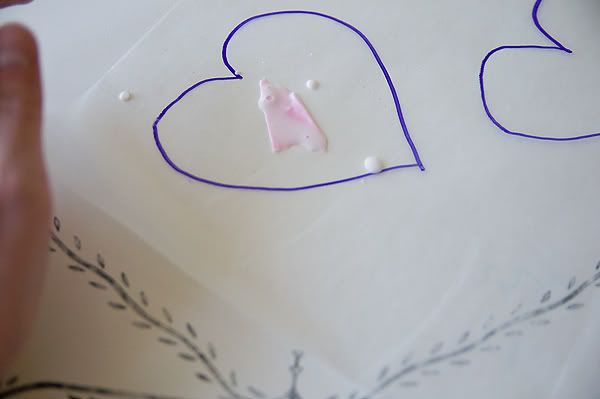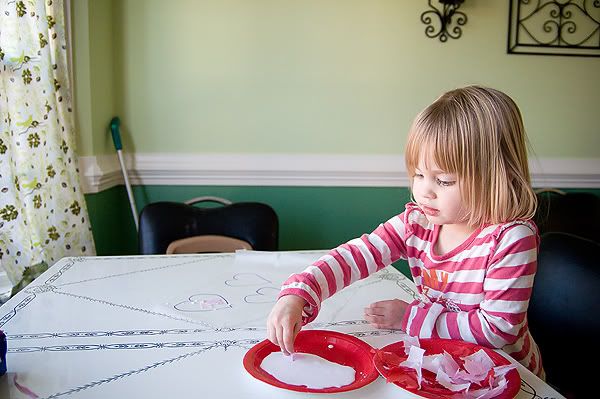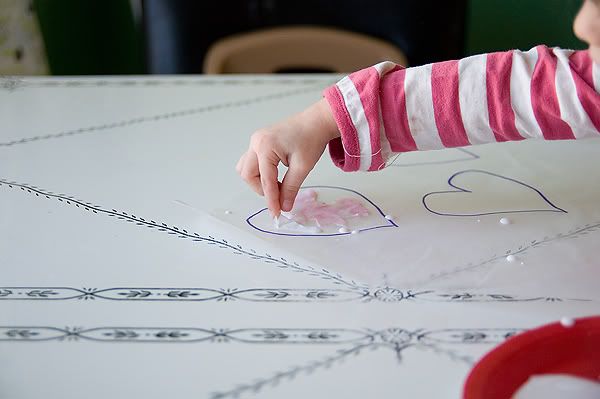 All the hearts done: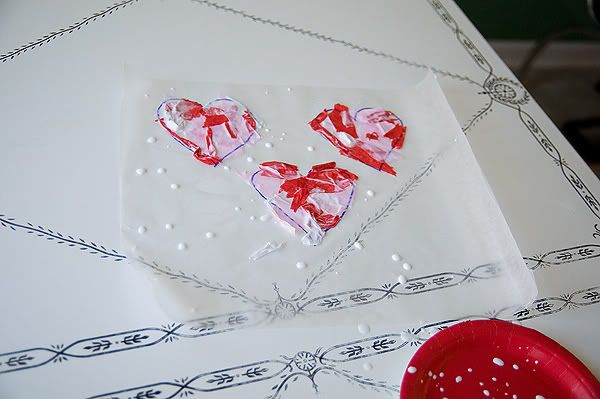 Once it's done, let it dry. I had to wait overnight and I put it on top of my dryer so that it would dry faster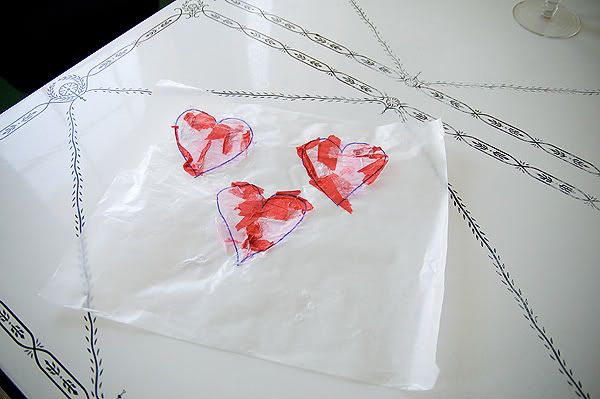 Cut out the heart shape, punch some holes in it and string up ribbon so it can be hung