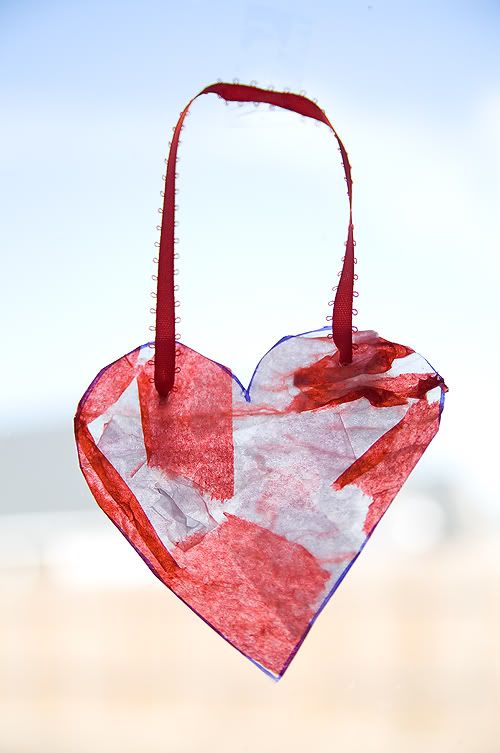 Katherine from Katherine D Photography was kind enough to share an adorable Valentine's heart suncatcher craft! If you have a chance and want to see some amazing pictures, check out her photo blog. I wish I was closer to her so she could take some pictures of my little man!
Valentine's Heart Suncatcher Craft
To make this Valentine's heart suncatcher craft, take wax paper, a marker, glue, water and colored tissue paper (red, pink and white).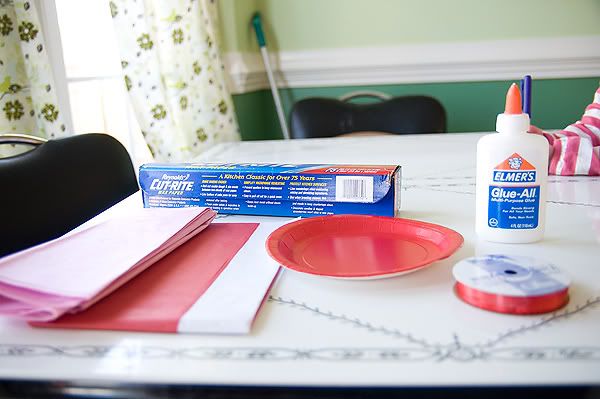 Mix equal parts glue and water on a paper plate.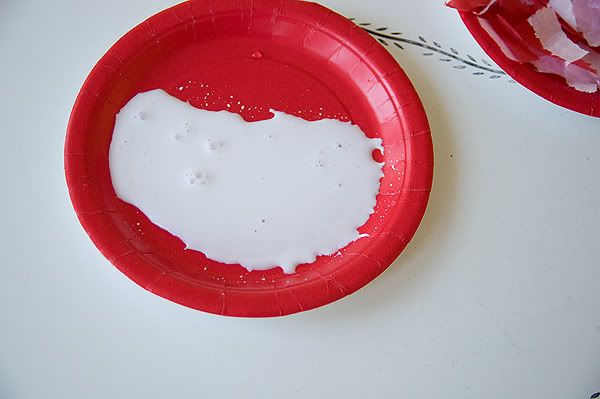 Then tear up small pieces of tissue paper.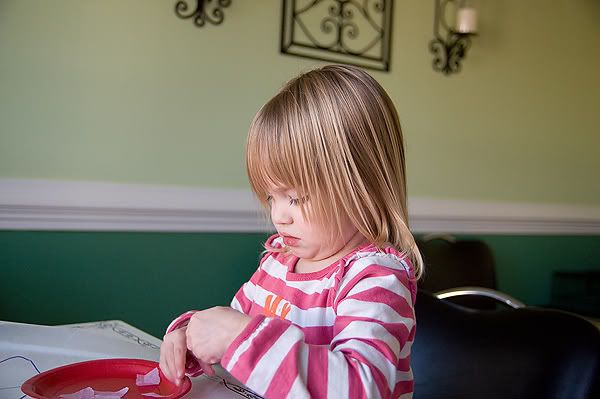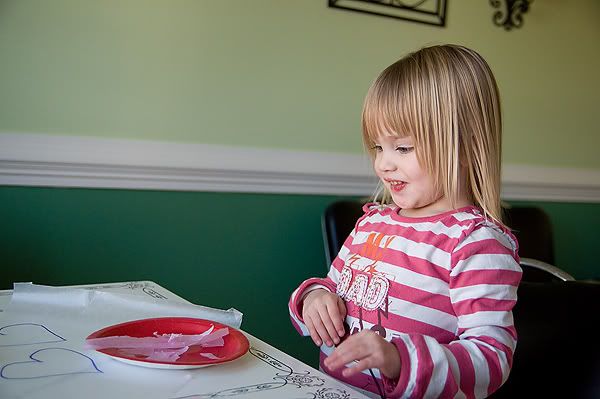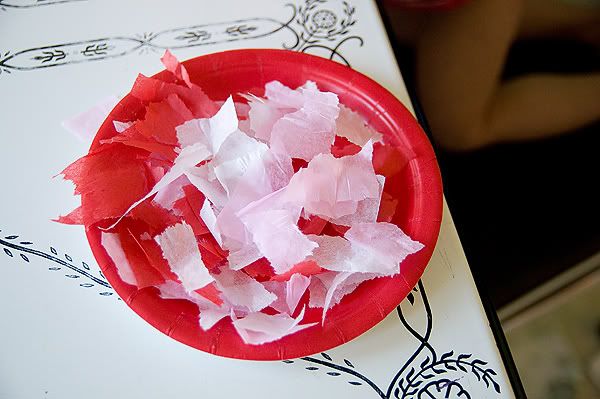 On the wax paper, draw a heart. In our case, we drew multiple hearts, as this is our Valentine's exchange project.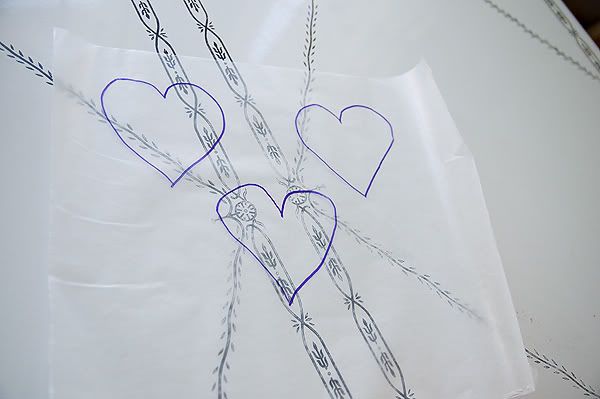 Dip the tissue paper into the glue and water mixture and then put it on the heart. Cover the heart completely with tissue paper.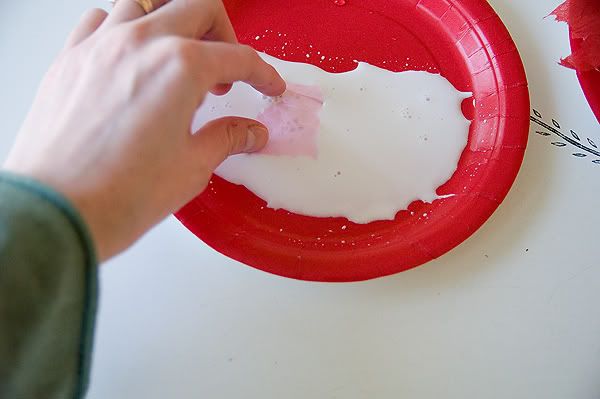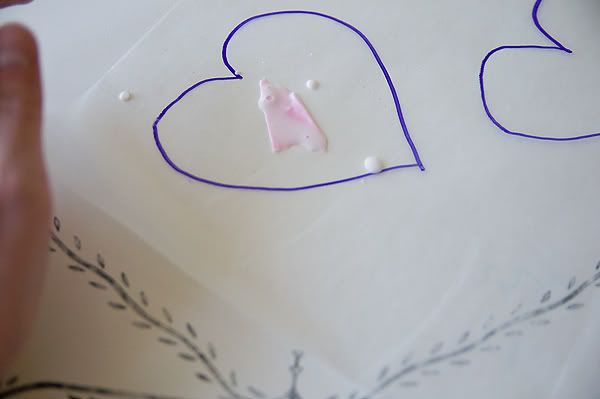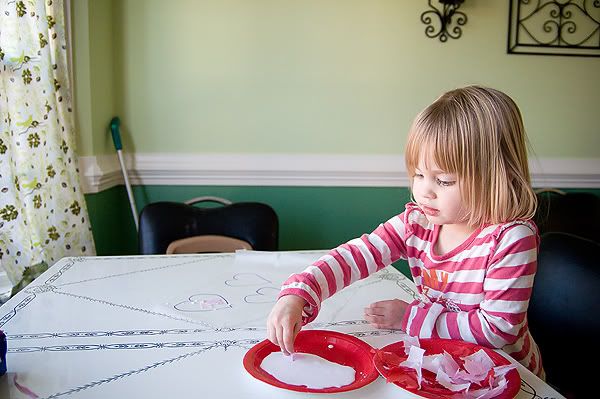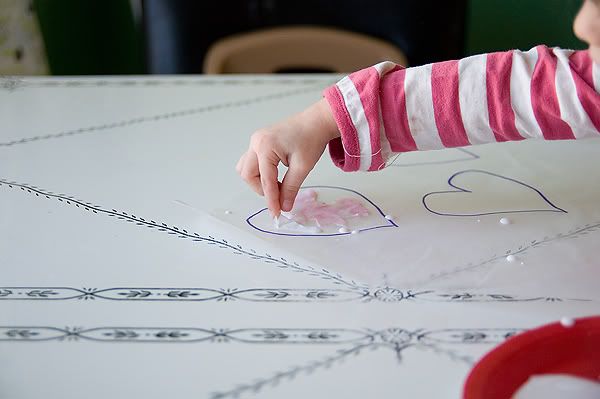 All the hearts completed: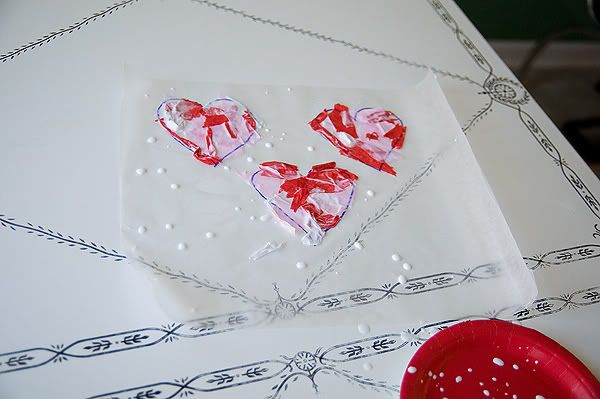 After it's done, let it dry. I had to wait overnight for this step to complete. I put it on top of my dryer so that it would dry faster.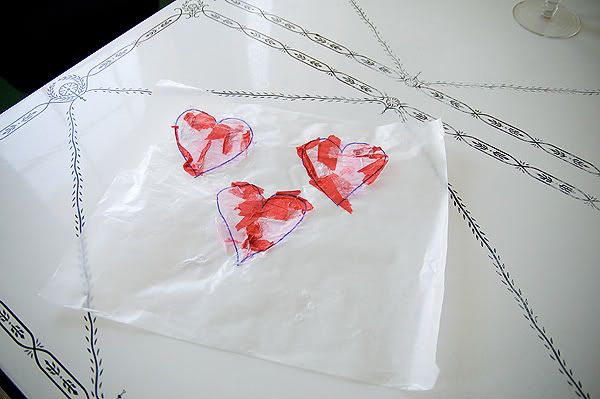 Finally, cut out the heart shape. Then, punch some holes in your Valentine's Day heart suncatcher craft and string up ribbon through them so it can be hung in a window for all to see.